Elevate Your Organization's Finance, Payroll, Collection, & ePayment Management With The Secure Systems East Cloud!
You've probably heard of "The Cloud" before, but has anyone ever taken the time to explain how you can leverage it to greatly enhance your organization? We're here to do just that...
Put simply, The Cloud is another term for storing and processing data online, rather than on your own computer or server. In fact, by viewing this website right now, you're using our cloud to access information that we've chosen to make public. Begin leveraging this technology today, and you'll gain far greater control over how you grant or restrict access to information for your staff and residents. The infographic below demonstrates just a few more ways our unique, cloud-based solutions will elevate your municipality:
I have a business management background that spans over 35 years. I have dealt with numerous vendors and customers. I want to say that the way Jesse has stepped up and handled Oswego County is one of the best jobs I have ever seen. Jesse has resolved the issues in a timely manner. Most of all, my office staff feels that Jesse has been honest and an absolute pleasure to work with.
A great example was yesterday. Jesse walked in and met with everyone on a one to one basis. He documented the conversations and answered their questions. I didn't need to be with him. We met for a brief lunch and he went right back at it. Impressive!
Results You'll Enjoy, Too!
Hear Robyn's Story
Enter your information below to hear how Robyn Fisher and her team leveraged the cloud to streamline their efforts, gain scalability, and improve efficiency just like you can.
Start running your office with the most powerful and effective solutions available. With us you'll have endless possibilities in how you streamline your operations and simplify your life, regarding your collections, finances, payroll, and online payments. Plus, our flexible pricing will ensure you get the right systems for the right price.
Total Collection Solution (TCS)
Master Your Collections
TCS provides assistance throughout the entire collections process including retrieval, interest calculation, payments, reporting, foreclosures, and auctions. The ease-of-use and contemporary features allow your staff to quickly address their varied responsibilities throughout the entire collection & delinquency enforcement cycle.
Finance Management (IFM)
Simplify Your Budgeting, Purchasing, & Accounting
Managing your municipality's finances can be a complex and time consuming job. Revolutionize the way you approach your day-to-day tasks. With modules like our IFM/Explorer, you'll not only have complete access to your financial information, but be able to report on it so you can make better sense of it all.
Payroll
Keep Your Employees Happy
Our Integrated Payroll System will make your life easier by accommodating the nuances of your municipal payroll requirements. With features like the ability to quickly reference and update employee records, or define and adjust wage schedules, you can make your payroll processing far more efficient. Leaving you more time to work with your most valuable asset - your team!
Electronic Payments
Your New Virtual Lockbox
Begin offering your constituents the ability to pay online, from their smartphone, or even from their touchtone phone from our ePayment solution, Xpress-pay. It's like having your office open 24/7, by giving your residents the freedom to pay even when your doors are closed.
What Our Customers Are Saying...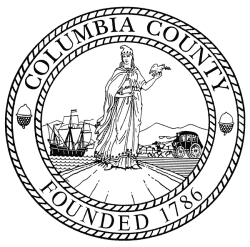 Nancy A. BakerColumbia County
...The Columbia County Treasurer's office has been [working with Systems East] since September 2011...and their staff has always been extremely helpful in assisting us – from the conversion of our old system, to any issues to date. They have also been receptive to new ideas for what we need, and have accommodated us extremely promptly. As liaison, I can certainly say that the Staff at Systems East has been a pleasure to work with!
We've gone to great lengths to ensure our pricing is scalable so we can get you the solutions you need, and on budget. Call us today to discuss your needs, and to arrange a demonstration.
Scalable pricing
Financing & SaaS options
Multi-product discounts
Guaranteed affordability
GET STARTED TODAY!
Connect with us now to discover firsthand how our cloud-based solutions will benefit you. There's no obligation, and we're happy to answer any questions.