Your Source For World Class Software Solutions Since 1981
For over three decades, we've been simplifying the lives of our clients, providing the most flexible, reliable, & relevant software solutions imaginable. ​Now we're here to help you with all your finance, collections, enforcement, and payroll needs. Discover everything you need here, or speak directly with one of our knowledgeable reps!
We've developed our entire lineup of products to handle the incredibly diverse landscape of municipal finance and collections. With that, our promise to you is that all our systems will be:
Scalable
Our solutions offer you a wide array of features, but we want to make sure you only pay for the ones you need. With that, we give you the ability to scale them up or down, and keep your costs in line with your budget.
Measurable
Keeping your offices running smoothly means having instant access to your data, and being able to report on it quickly. We give you both so you can measure your activities and adjust accordingly.
Accessible
Accessing your account no longer has to mean sitting at your desk late on a Friday night. Break free from the those shackles, and enjoy the freedom our cloud-based systems provide you.
Total Collection Solution (TCS)
TCS.web is our most advanced collections and enforcement tool to date
Dominate every aspect of your collections
TCS.web provides assistance throughout the process including retrieval, interest calculation, payments, reporting, foreclosures, and auctions. The ease-of-use and contemporary features allow your staff to quickly address their varied responsibilities throughout the entire collection and delinquency enforcement cycle.
Integrated Financial Management & Access System (IFM/Access)
Simplify all your financial obligations with one, enterprise-wide solution
Access and understand your data, quickly
Managing your municipality's finances can be a complex and time consuming job. Revolutionize the way you approach your day-to-day tasks. With modules like our IFM/Explorer, you'll not only have complete access to your financial information, but be able to report on it so you can make better sense of it all.
Payroll Processing
Quickly retrieve and maintain employee records to simplify payroll
Keep your employees happy
Our Integrated Payroll System was designed to make your life simpler by accommodating the nuances of your municipal payroll requirements. With features like the ability to quickly reference and update employee records, or define and adjust wage schedules, you can make your payroll processing far more efficient. Leaving you more time to work with your most valuable asset - your team!
Electronic Payments
Begin accepting ePayments without incurring the typical high fees
Elevate your payment options
Begin offering your constituents the ability to pay you online, from their smartphone, or even from their touchtone phone from our ePayment solution, Xpress-pay. It's like having your office open 24/7, by giving your residents the freedom to pay you even when your doors are closed.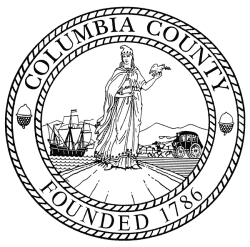 Nancy A. BakerColumbia County
The Columbia County Treasurer's office has been [working with Systems East] since September 2011...and their staff has always been extremely helpful in assisting us – from the conversion of our old system, to any issues to date. They have also been receptive to new ideas for what we need, and have accommodated us extremely promptly. As liaison, I can certainly say that the Staff at Systems East has been a pleasure to work with!
Our Pricing
We like to price our systems according to your needs and budget considerations. Call us today to discuss what you're looking for, and how we can get you running on any of the systems mentioned above.
Our Guarantee To You
We are also committed to providing you with not only the best solutions, but the world-class support to make your time with us as effective and enjoyable as possible. If you're not completely satisfied we'll provide you with a pro-rated refund for your time.